The Africa Centres for Disease Control and Prevention (Africa CDC) Director General His Excellency Dr Jean Kaseya on Wednesday 30th August 2023 officially handed over a sequencing machine called Illumina NextGen2000 to Botswana Harvard Health Partnership. The NextGen2000 sequencing machine is an advanced laboratory equipment for genomic surveillance. Africa CDC is a public health agency of the African Union that supports the public health initiatives of member states and strengthen the capacity of their health institutions to deal with disease threats.
Dr Jean Kaseya pointed out that the extra ordinary machine is only the fifth in Africa and the first in Botswana. He said Africa CDC continues to respond to the health needs of Botswana and other African countries, noting that the omicron was discovered by a machine that was donated by Africa CDC.
"The world knows that on November 11, 2021, Botswana discovered Omicron but the world does not know that the omicron was discovered with a machine and reagents provided by Africa CDC. Africa CDC is supporting Botswana and today Botswana is receiving a new generation of machines called Illumina NexGen2000. This machine plus the reagents and the other machine previously provided amounts to around P10 Million," he said.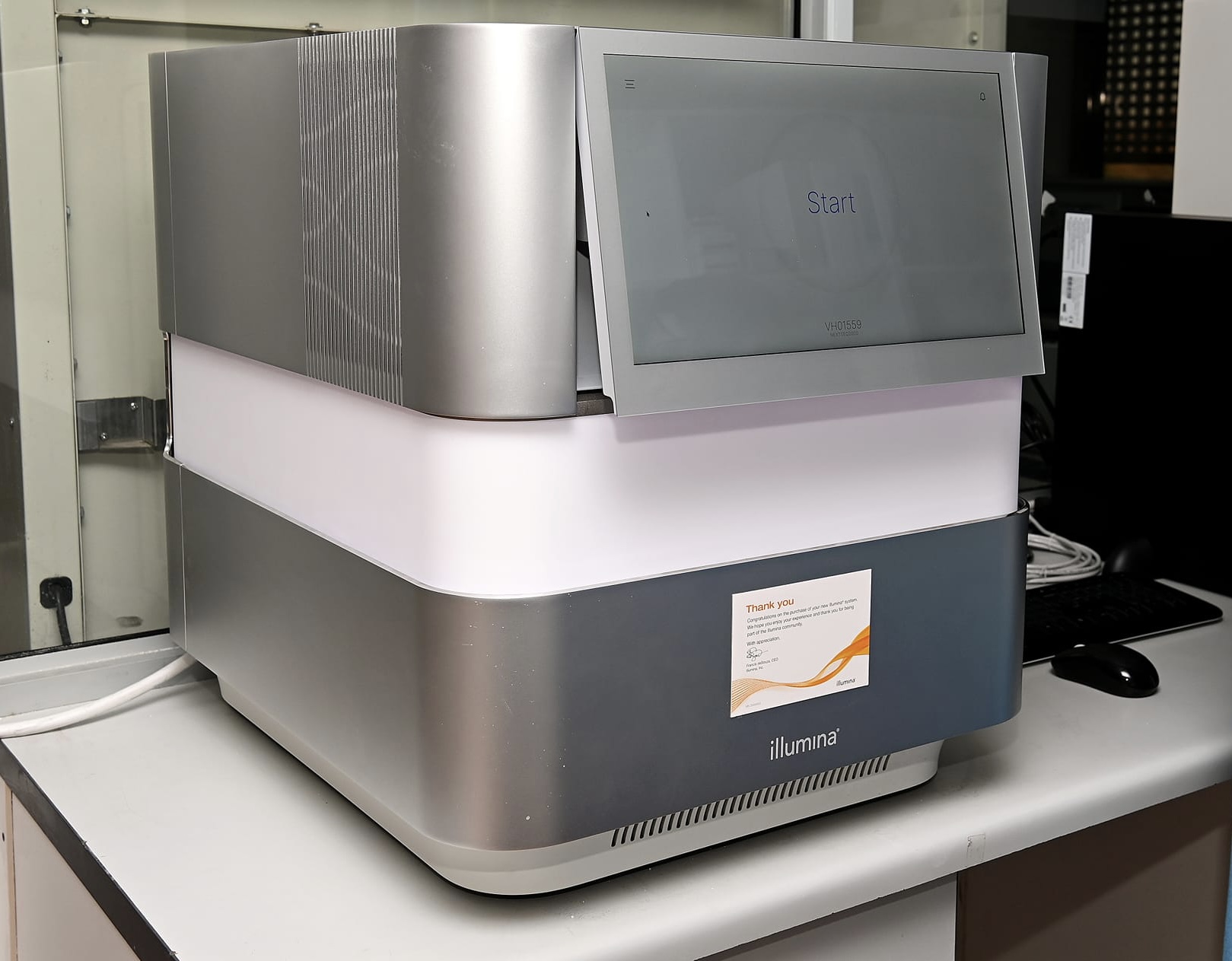 Receiving the gift, His Excellency Dr Mokgweetsi Keabetswe Eric Masisi expressed his gratitude to Africa CDC for responding to the needs of Botswana, promising Dr Kaseya that the lab will use the machine for the good of humanity, not only Batswana but all that traverse its borders as Botswana health system does not discriminate.
"On behalf of Botswana Government, I would like to thank Africa CDC for this generous and appropriate gift. What must be known is that this particular facility thrives on excellence, and excellence begets things like this. I can bet you, in not so long a time, they will come up with something ingenious and ground breaking," said President Masisi.
BHP Lab Director, Dr Sikhulile Moyo, the scientist who discovered the Omicron noted that the machine will allow Botswana to embark on a journey of discovery that will transform understanding of pathogen genomics and pave the way for a healthier, more resilient future for all. Dr Moyo said that local scientists will have an opportunity be able to discover pathogens, characterize them and provide the information that is needed for vaccine design, diagnostics, and precision medicine.