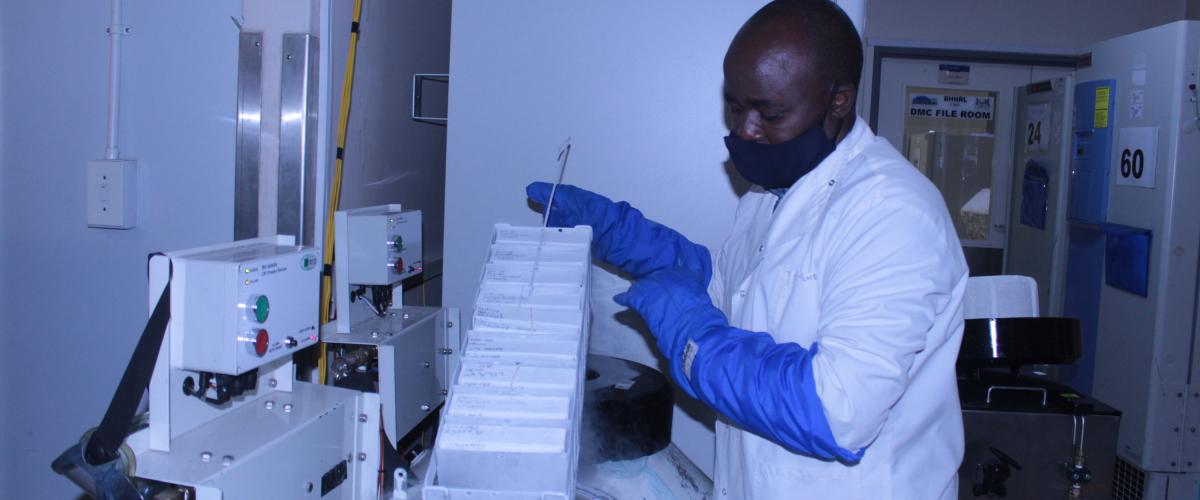 The Botswana Harvard AIDS Institute Partnership (BHP) is a vibrant research and training institute whose aim is to fight HIV/AIDS and emerging public health challenges through innovative and collaborative research, education and capacity building that impacts policy and practice. 
BHP is one of the few sites in sub-Saharan Africa that leads independent laboratory investigation, clinical trials (ranging from Phase 1 through Phase IV), implementation science studies, and social-behavioural research in a wide range of different research areas. These areas currently include COVID-19 basic science and vaccine studies, pediatric HIV cure research, HIV prevention and treatment (Phase II-IV clinical trials as well as community-oriented implementation studies), HIV and hepatitis basic science, tuberculosis, cancer and malignancies, and a range of social sciences. This diversified research portfolio comprises research studies initiated by both local and international BHP-affiliated Principal Investigators as well as trials conducted through collaboration with various publicly funded clinical trials networks.
BHP has a world-class laboratory, the Botswana Harvard HIV Reference Laboratory (BHHRL), which is a state-of-the-art research facility for processing and testing of clinical specimens, monitoring changes in the regional HIV epidemic, responding to the COVID-19 pandemic, and conducting BHP research studies. The laboratory is a crucial part of Botswana's HIV surveillance activities, especially as they pertain to HIV and SARS-CoV-2 prevalence and incidence rates.
Sustained capacity building and training are a primary focus at BHP. We train graduate students at the Master's and PhD levels (MSc, MPhil, PhD) and provide postdoctoral and other post-graduate training. Medical students and residents receive supervision and training at the Scottish Livingstone Hospital. The goal is to capacitate Botswana researchers with the requisite skills and expertise to conduct high-quality research successfully. The training is provided in collaboration with several universities, both local and abroad, and supported by a number of competitive international grants.
We have a dedicated research pharmacy which handles drug regulatory applications and approvals, management of pharmacy premises, management of investigational products and concomitant medications, dispensing study drugs and providing counseling to clinical trial participants.
The BHP Data Management Centre supports research at BHP through the work of a dedicated team of software developers and data managers. Our Regulatory, Grants Management, Finance, and Human Resources offices also support BHP research teams.